Ok, I'll admit. I'm actually not a big scary movies fan, but I LOVE fantasy and stories about magic, so Halloween and are still besties. I just loveee anything fantastical and that challenges our conception of human power. And in this episode of the Woman Gone Wild Podcast, I'm inviting you to explore a natural source of power that you might be neglecting… Tune in to find out how a regular self-pleasure practice can enable you to awaken your divine feminine power and "thin the veil" to your soul and deepest longing.
Awaken Your Divine Feminine Power Through Self-Pleasure
You hear it all the time: "You're powerful." But how do you actually access that inner power anyways???
In this episode, I wanted to give you real examples from my own personal life of how my self-pleasure practices and Pussy has helped me transform from just believing I was powerful, but actually embodying that power and creating my desires.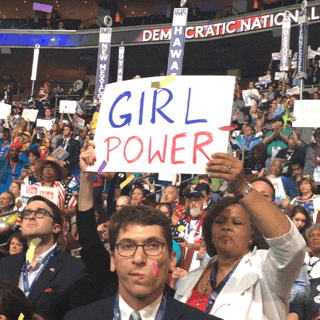 Shameless plug: Please go vote.
Self-pleasure can serve as a true gateway to the most magical parts of you. Tune in to find out how.
Inside the Episode
The backstory: my very first blog (can you guess the name? probably not lol)
What self-pleasure and ayahuasca have in common
The impact a regular self-pleasure practice has had on my life
Veil thinning… how self-pleasure can connect you to deeper parts of your psyche and being
The #1 Pussy Powered practice that awakens your divine feminine power and allows you to manifest from the inside out
Links Mentioned
Podcast: Play in new window | Download
Subscribe: RSS
Want more Pussy-powered inspo for your day?
It takes a village of goddesses to raise a Queen. If you're like me, pleasure doesn't come naturally. Choosing pleasure is, well, a choice! If you want daily reminders to keep saying YES to your pleasure & your pussy, follow me on Instagram at @yanique_bell. Remember to tag me in your screenshot of this week's episode with the hashtag #womangonewild, so I can share your screenshot on my story too!
Subscribe And Review The Woman Gone Wild Podcast
Don't let the next episode be the one that got away! Subscribe now and you'll be the first to know when the next episode is released.
And if you wanna help grow the show, so all this amazingness can reach women all over the world, take a hot minute and leave a sexy review on iTunes.
You'll also love
Advanced Pussy Magic: The Masterclass
The Science Behind Pussy Magic – 009
The Orgasmic Nature of the Universe – 045