So, who's ready to crawl out their skin? 😅 This eye-opening episode is either gonna leave you going "OMFG YES! This is what I've been feeling but didn't know how to put into words" or "What the actual f*ck…? How did I not see this before??" Either way, you may find yourself aggressively nodding, finger-snapping, or plain-old uncomfortable. Everything is welcome lol. I just couldn't hold this in any longer. In this episode of the Woman Gone Wild Podcast, we're exploring toxic spirituality and how these five problematic spiritual rhetorics actually lend themself to numbness, exclusion, and harm. Shall we crawl out of our skins together? 🙃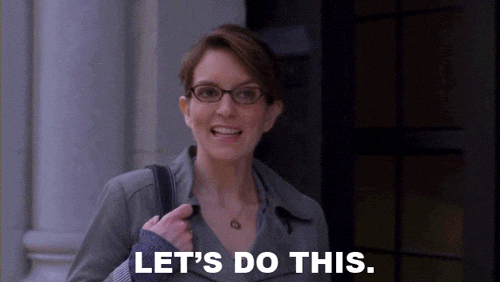 Toxic Spirituality & How the Embodied Feminine NO May Be the Solution…
My spiritual practice is one of my favorite parts of my life and the thing that I've given the most energy to. And if you're drawn to my work, you probably feel this way too.
But over the past two years, I've been really questioning and being more discerning about the teachers I follow, the messages I let in, and the ideas I subscribe to… and with good reason.
I've seen time and time again how religious and spiritual teachers can take advantage of our vulnerabilities and deepest fears and distort our view of reality. This is especially true when we're heaven-bent on avoiding the shadows of society, like racism, poverty, misogyny, and suffering.
In this episode, I'm diving deep into some of the most problematic spiritual teachings I see out there and how the feminine NO may just be what we need to restore balance, true compassion, and goodness in our world.
Inside the Episode
The season finale of my Halloween prophecy lol
The current relationship skill I'm mastering
Why spirituality is NOT apolitical
5 (ish) problematic spiritual teachings to watch out for
A more robust look at feminine embodiment
How the feminine NO can restore true love & compassion
Links Mentioned
Podcast: Play in new window | Download
Subscribe: RSS
Want more Pussy-powered inspo for your day?
It takes a village of goddesses to raise a Queen. If you're like me, pleasure doesn't come naturally. Choosing pleasure is, well, a choice! If you want daily reminders to keep saying YES to your pleasure & your pussy, follow me on Instagram at @yanique_bell. Remember to tag me in your screenshot of this week's episode with the hashtag #womangonewild, so I can share your screenshot on my story too!
Subscribe And Review The Woman Gone Wild Podcast
Don't let the next episode be the one that got away! Subscribe now and you'll be the first to know when the next episode is released.
And if you wanna help grow the show, so all this amazingness can reach women all over the world, take a hot minute and leave a sexy review on iTunes.
You'll also love
Belonging to Yourself in Relationships – 028
Start with Love: How to Change Anything – 022