"Am I gonna go there?" Hell yea, I'm gonna go there! This episode of the Woman Gone Wild Podcast is so sweet and precious to me. I first had the idea to share it back in November/December, but thought that maybe it was "too much." That you wouldn't be ready for these sacred sex practices.
But I'm now convinced that not only are you ready, but you've been downright craving this level of intimacy with yourself and the divine. So, as always, I took a leap into the wilderness and am dancing naked at the precipice of bliss, inviting you to go all the way and come play with me. In today's episode, you'll learn one of the first practices I created to release sexual shame and 3 sacred sex practices to encounter the divine like never before.
A New Look at "Sin"
In this episode, I also go back to my Christian roots to share the perspective shift around "sin," that totally knocked my panties off. This may be the mindset shift that will help you finally integrate the shame body that says your pussy, lust, and/or sexuality is sinful or wrong. So, for all my fellow "good Christian girls" (former and otherwise), I crafted this episode specifically for you. I love you. I love God, Spirit, this magnificent Creator Consciousness breathing and living in all of us. And I wanna make sure that you know he loves you… AND your pussy 😉
You will definitely walk away from this practice feeling like Mary herself (and possibly thinking… "so that's how it really happened :O…").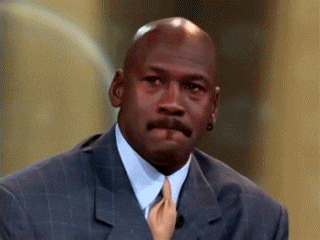 Inside the Episode
The shame cocktail that will keep you addicted to an unconscious habit loop that nips pleasure in the ass
A reframe around "sin" that will possibly turn your whole world upside down
3 tantalizing practices to invite God between the sheets and integrate the shame body
Andd… a wild bonus practice for my Pleasure Queens 😉
Links Mentioned
[If you're listening on a podcast player – see the full blog post to access all the links]
Podcast: Play in new window | Download
Subscribe: RSS
Want more Pussy-powered inspo for your day?
It takes a village of goddesses to raise a Queen. If you're like me, pleasure doesn't come naturally. Choosing pleasure is, well, a choice! If you want daily reminders to keep saying YES to your pleasure & your pussy, follow me on Instagram at @yanique_bell. Remember to tag me in your screenshot of this week's episode with the hashtag #womangonewild, so I can share your screenshot on my story too!
Subscribe And Review The Woman Gone Wild Podcast
Don't let the next episode be the one that got away! Subscribe now and you'll be the first to know when the next episode is released.
And if you wanna help grow the show, so all this amazingness can reach women all over the world, take a hot minute and leave a sexy review on iTunes.
You'll also love
Being in Service to Your Wild – 015
From Chastity to Tantrica: My Ascension into Wildness – 005