My first #relationshipgoals as a kid? Lions. No, seriously. My parents had these lions as the screensaver on our home computer and it really got stuck in my subconscious. That was truly my interpretation of what the divine feminine and masculine were. Till this day, that thing that all felines do – you know, where they rub their heads together? Yea – that thing. I swear when that happens, that's when I know that I've met the one. I even found myself liquifying while watching the end of The Guernsey Literary & Potato Peel Pie Society when Juliet and Dawsey did just that…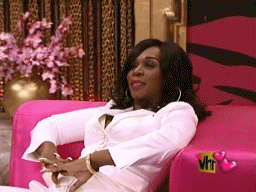 What is the Divine Feminine and Masculine?
Now, it makes sense that while watching the recently released live-action version of The Lion King, with a more substantial understanding of the divine feminine and masculine, that my understanding deepened as these characters came to life in a whole new way.
In this episode of the Woman Gone Wild podcast, I'm giving you a proper introduction to the divine feminine and masculine and using six characters from The Lion King to pull examples of the distorted and balanced versions of these energies.
Y'all, it was so much fun to record this! Being a storyteller myself, I love learning and teaching through stories and I'll definitely be doing more podcast episodes like this!
The Divine Feminine & Masculine in The Lion King
Show notes
Everyone has masculine and feminine energies, independent of gender or orientation.
Feminine energy at its purest is energy: everything that moves, flows, and changes within you. Includes: your emotions, personality, desires, etc.
Masculine energy at its purest is consciousness: that which is constant and stays still, unchanging.
In the manifestation process, one way to think of this sacred polarity is as the Universe/Source embodying the masculine and you embodying the feminine.
To be in flow and manifest with ease requires a balance of both energies.
Mufasa and Sarabi – a balanced example of both divine feminine and masculine.
Scar – exemplifies the toxic masculine and feminine.
Rafiki shows us how sacred polarity can present itself, independent of gender.
Nala – a reminder of the importance of setting boundaries and not surrendering to anything less than a trusted masculine presence. She exhibits fierceness and owns her power while still allowing others to also come into their own power and sacred purpose.
Simba – we see the healing transformation of a wounded warrior. He is tasked with recovering his divine masculine, loving himself enough to claim his purpose and position as king. And healing his wounded feminine – healing the emotional body and returning to community and trust in others and self.
Healing the divine masculine and feminine within yourself, by learning the process of manifestation, can serve as a bridge to achieving a healthy, sacred, sexy relationship with a partner. This process allows you to acknowledge that you can trust and surrender to the masculine, regardless of what you experienced in childhood. The manifestation process also requires to recognize the divine masculine within yourself.
Listen to the Podcast Episode
Podcast: Play in new window | Download
Subscribe: RSS