Cuz' I was a little bit of a tease last month… In episode 49, I shared a Guided Breast Massage and promised to share more on why breast massages are so powerful, from an energetic perspective. This is me keeping that promise 😉 Tune in to this episode of the Woman Gone Wild Podcast to find out the secret power of your breasts (including how they naturally increase your sex drive).
Naturally Increase Your Sex Drive & Turn On through Breast Play
Pop culture says that men have a higher sex drive than women… but I haven't seen this to hold true when a woman sexually awakens… 👀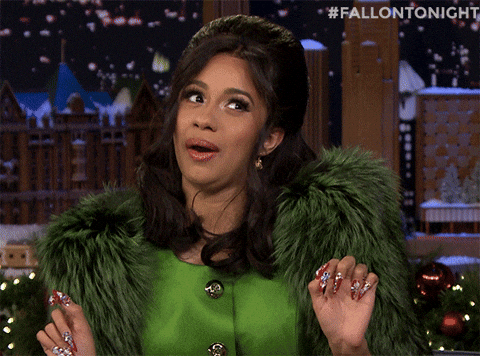 Experiencing shutdown in your sexuality, numbness, or a lack of turn-on is common… but isn't "normal" for a healthy and thriving inner reality.
When women are connected to their pussies and feel safe to inhabit their sexual selves and pursue their sexual desires, I find that they are more excited about sex and want to have more of it.
Now, our sexuality, just like other parts of our being, goes through natural cycles. There are times when Pussy is in a winter and she wants time to rest and rejuvenate, and there are times when Pussy wants to have a hot-girl summer and f*ck morning, noon, and night…. but how do you know if you're in a natural winter or shut down?
Well, how long has it been "winter"?
If you find yourself in a chronic winter or low libido state, then chances are you're experiencing some degree of sexual shutdown.
While breast-play may not be able to heal EVERYTHING causing your shutdown or lack of sexual desire, as you'll see inside the episode, it can still offer a peak into what's going on in your subconscious. Plus, your breasts are energetically linked to your turn-on and arousal.
Tune in to find out just how powerful your tits can be!
Inside the Episode
The energy flow from your breasts to your pussy
How & when to use breast massages to see results
What I experienced when I recently did a breast massage after feeling pretty meh
Why breast play can reveal unconscious patterns & limiting beliefs
A sneak peak into the Fall Program: Slower, Deeper, Softer
How to get your hands on a secret practice I'm giving away this month
Links Mentioned
Podcast: Play in new window | Download
Subscribe: RSS
Want more Pussy-powered inspo for your day?
It takes a village of goddesses to raise a Queen. If you're like me, pleasure doesn't come naturally. Choosing pleasure is, well, a choice! If you want daily reminders to keep saying YES to your pleasure & your pussy, follow me on Instagram at @yanique_bell. Remember to tag me in your screenshot of this week's episode with the hashtag #womangonewild, so I can share your screenshot on my story too!
Subscribe And Review The Woman Gone Wild Podcast
Don't let the next episode be the one that got away! Subscribe now and you'll be the first to know when the next episode is released.
And if you wanna help grow the show, so all this amazingness can reach women all over the world, take a hot minute and leave a sexy review on iTunes.
You'll also love
Guided Breast Massage – Fall Equinox Practice – 049
3 Telltale Signs Your Inner Good Girl is Ruling Your Dating Life – 044