I was once gifted a small square pillow that read "Follow Your Heart ❤️" in college during a Galentine's Day gift exchange. And I remember thinking, "This is so stupid. Why would anyone buy this? It's so cheesy." And yet here I am, about to give you the same corny advice 😅 Well, a few layers deeper. Because chances are you've never actually accessed your heart's intelligence before – this deep space of knowing that is able to hold all things in love… have you ever really experienced it? In this week's episode of the Woman Gone Wild Podcast, I'm giving you a proper introduction to the heart and sharing how to access your heart's intelligence, because yes, the heart is innately intelligent and ***it has unique properties that cannot be replicated in the ego***
Last week, I shared with you the purpose of the ego and how accepting this purpose liberates us to not rely on the ego to do a job it simply cannot do. Well, this week, you'll learn what desires you should bring to the heart (rather than the mind/ego), because the heart is uniquely equipped in ways the mind is not. Tune in to access your heart's innate intelligence 💗
***This episode accompanies Month 1 • Heart Magic of the Bliss Body: Sexual Alchemy journey. To join Bliss Body and get access to this month's heart magic practice, join the waitlist here.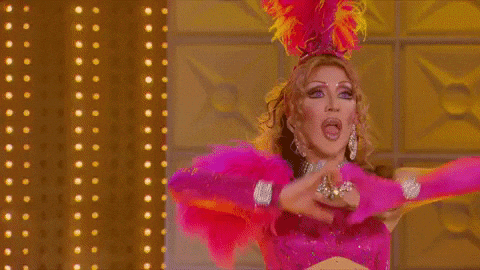 inside the episode
Why going deeper into the heart scared me 😬
False imitations of "love" and how to recognize them
The heart's unique capabilities
How the heart holds "boundaries" with fluidity and moment-to-moment awareness
Why suffering or healing can demand the heart to open
How to detect if you're being motivated by your spiritual ego and not actually listening to your heart
The difference between actually embodying your heart and just thinking about your heart
The heart's natural ability to hold boundaries and love at the same time
How the heart allows for natural detachment and present moment awareness
links mentioned
Podcast: Play in new window | Download
Subscribe: RSS
Want more Pussy-powered, cock-honoring inspo for your day?
It takes a village of gods, goddesses, and goddexes to raise Queens, Kings, and royal beings. If you're like me, pleasure doesn't come naturally. Choosing pleasure is… well, a choice! If you want daily reminders to keep saying YES to your pleasure & deepen your sacred sex practice, follow me on Instagram at @yanique_bell. Remember to tag me in your screenshot of this week's episode with the hashtag #womangonewild, so I can share your screenshot on my story too!
Subscribe And Review The Woman Gone Wild Podcast
Don't let the next episode be the one that got away! Subscribe now and you'll be the first to know when the next episode is released.
And if you wanna help grow the show, so all this amazingness can reach womxn, mxn, and couples all over the world, take a hot minute and leave a sexy review on iTunes.
You'll also love
Loving Yourself No Matter What – 100
Consciousness Forgiveness with Anonymous Alex – 093
Why You Accept So Little in Relationships (And How to Receive More) – 087